Regular price
$315.00 USD
Unit price
/
per
- 58%
Sold out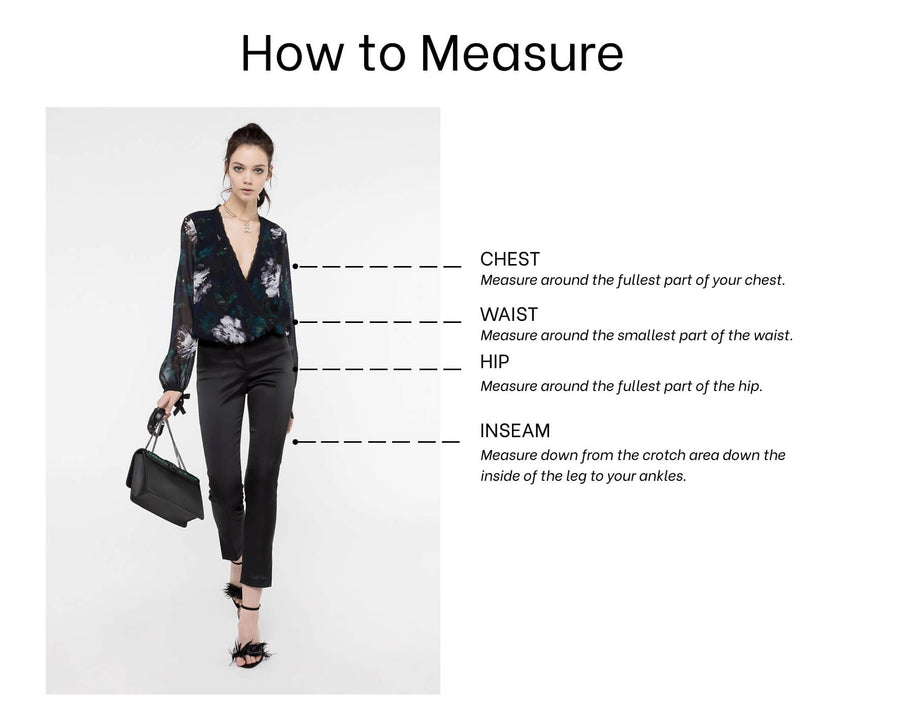 Women Size Chart
READY TO WEAR SIZE CHART
XXS
XXS-XS
XS-S
S-M
M-L
L-XL
L-XL
XXL-3XL
XXL-3XL
US
DOUBLE 0
0
2-4
4-6
8
10
12
14
16
UK
4
6
8
10
12
14
16
18
20
ITALY
36
38
40
24
44
46
48
50
52
FRANCE
32
34
36
38
40
42
44
46
48
RUSSIA
38
40
42
44
46
48
50
52
54
GERMANY
30
32
34
36
38
40
42
44
46
AUSTRALIA
4
6
8
10
12
14
16
18
20
JAPAN
3
5
7
9
11
13
15
17
19
JEANS
23
24-25
26-27
29-30
31-32
32-33
SHOE SIZE CHART
US
4
4.5
5
5.5
6
6.5
7
7.5
8
8.5
9
9.5
10
10.5
11
11.5
12
UK
1
1.5
2
2.5
3
3.5
4
4.5
5
5.5
6
6.5
7
7.5
8
8.5
9
ITALY/EU
34
34.5
35
35.5
36
36.5
37
37.5
38
38.5
39
39.5
40
40.5
41
41.5
42
FRANCE
35
35.5
36
36.5
37
37.5
38
38.5
39
39.5
40
40.5
41
41.5
42
42.5
43
GLOVE SIZE CHART
LADIES
XS
S
M
L
XL
SIZE
6
6.5
7/7.5
8
8.5/9
| | | | | | | | | | |
| --- | --- | --- | --- | --- | --- | --- | --- | --- | --- |
| BELT SIZE CHART | XXS | XXS-XS | XS-S | S-M | M-L | L-XL | XL-XXL | XXL-3XL | 3XL |
| US | DOUBLE 0 | 0 | 2-4 | 4-6 | 8 | 10 | 12 | 14 | 16 |
| UK | 4 | 6 | 8 | 10 | 12 | 14 | 16 | 18 | 20 |
| Italy | 36 | 38 | 40 | 42 | 44 | 46 | 48 | 50 | 52 |
| EUROPE | 65cm | 70cm | 72cm | 80cm | 85cm | 90cm | 95cm | 100cm | 105cm |
| | | | | | | | | | | |
| --- | --- | --- | --- | --- | --- | --- | --- | --- | --- | --- |
| HAT SIZE CHART | XS | XS | S | S | M | M | L | L | XL | XL |
| US | 6½ | 6⅝ | 6¾ | 6⅞ | 7 | 7⅛ | 7¼ | 7⅜ | 7½ | 7⅝ |
| UK | 6⅜ | 6½ | 6⅝ | 6¾ | 6⅞ | 7 | 7⅛ | 7¼ | 7⅜ | 7½ |
| EUROPE | 52 | 53 | 54 | 55 | 56 | 57 | 58 | 59 | 60 | 61 |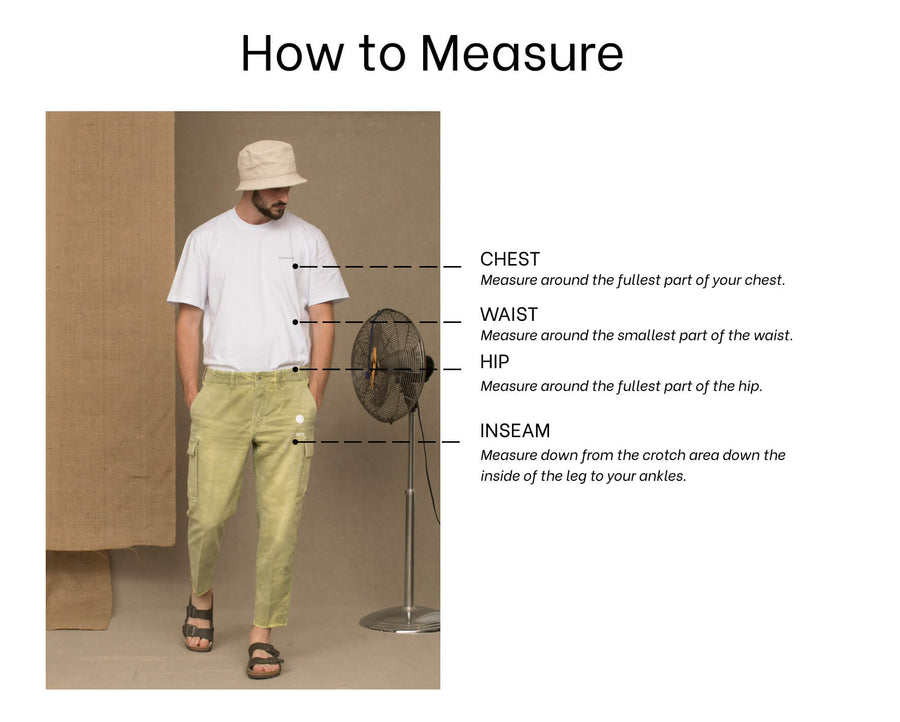 Men Size Chart
| | | | | | | | | | |
| --- | --- | --- | --- | --- | --- | --- | --- | --- | --- |
| CLOTHING | XS | S | M | L | XL | XXL | 3XL | 4XL | 5XL |
| EUROPE | 44 | 46 | 48 | 50 | 52 | 54 | 56 | 58 | 60 |
| FRANCE | 44 | 46 | 48 | 50 | 52 | 54 | 56 | 58 | 60 |
| ITALY | 44 | 46 | 48 | 50 | 52 | 54 | 56 | 58 | 60 |
| UK | 34 | 36 | 38 | 40 | 42 | 44 | 46 | 48 | 50 |
| US | 34 | 36 | 38 | 40 | 42 | 44 | 46 | 48 | 50 |
| | | | | | | | | | |
| --- | --- | --- | --- | --- | --- | --- | --- | --- | --- |
| SUITS | XS | S | M | L | XL | XXL | 3XL | 4XL | 5XL |
| EUROPE | 44 | 46 | 48 | 50 | 52 | 54 | 56 | 58 | 60 |
| ITALY (IT) | 44 | 46 | 48 | 50 | 52 | 54 | 56 | 58 | 60 |
| UK/US CHEST | 34 | 36 | 38 | 40 | 42 | 44 | 46 | 48 | 50 |
| UK/US WAIST | 28 | 30 | 32 | 34 | 36 | 38 | 40 | 42 | 44 |
| FRANCE CHEST | 28 | 30 | 32 | 34 | 36 | 38 | 40 | 42 | 44 |
| FRANCE WAIST | 36 | 38 | 40 | 42 | 44 | 46 | 48 | 50 | 52 |
| | | | | | | | | | |
| --- | --- | --- | --- | --- | --- | --- | --- | --- | --- |
| SHIRTS | XS | S | M | L | XL | XXL | 3XL | 4XL | 5XL |
| European Collar | 37 | 38 | 39 | 41 | 42 | 43 | 44 | 45 | 46 |
| UK/US Collar | 14.5 | 15 | 15.5 | 16 | 16.5 | 17 | 17.5 | 18 | 18.5 |
| Italian (IT) | 44 | 46 | 48 | 50 | 52 | 54 | 56 | 58 | 60 |
TROUSERS/ JEANS / SHORTS
XS
S
M
L
XL
XXL
3XL
4XL
5XL
Italian (IT)
44
46
48
50
52
54
56
58
60
UK/US Waist
28
30
32
34
36
38
40
42
44
French (FR)
36
38
40
42
44
46
48
50
52
SHOES
39
39.5
40
40.5
41
41.5
42
42.5
43
43.5
44
44.5
45
European
5
5.5
6
6.5
7
7.5
8
8.5
9
9.5
10
10.5
11
UK
6
6.5
7
7-5
8
8-5
9
9.5
10
10.5
11
11.5
12
HATS
S
S
M
M
L
L
XL
XL
2XL
European
54
55
56
57
58
59
60
61
62
UK
6 5/8
6 3/4
6 7/8
7
7 1/8
7 1/4
7 3/8
7 1/2
7 5/8
US
6 3/4
6 7/8
7
7 1/8
7 1/4
7 3/8
7 1/2
7 5/8
7 3/4
BELTS
XS
S
M
L
XL
XXL
3XL
4XL
European (EU)
85
90
95
100
105
110
115
120
UK / US Waist
28
30
32
34
36
38
40
42
GLOVES
S
S
M
M
L
L
XL
XL
Universal
7.5
8
8.5
9
9.5
10
10.5
11
Share
View full details
DOLCE & GABBANA

Gorgeous brand new with tags 100% Authentic Dolce & Gabbana sweatpants.

Style: Casual sweatpants

Color: Gold with multicolor motive
Collection: 2019 Year of the Pig, Super Pig

Fitting: Regular fit
Two front and one back pocket with zipper closure
Stretch waist band with pull string closure

 Logo details

Made in Italy

Very exclusive and high craftsmanship

Material: 100% Cotton

-Our highest priority is to ensure maximum customer satisfaction by operating with a zero-tolerance policy towards counterfeit, fake, or replica goods.

-Thus, all of the products featured in our portfolio come with the ASSURANCE OF AUTHENTICITY.

-Every piece that we sell comes with original tags and boxes.

-You can find additional information about our Authenticity Guarantee.

-We are pleased to offer FREE express courier shipping to all our customers.

-We offer courier service using FedEx, UPS or DHL Express with tracking information.

-The average delivery time within Europe is 1-2 business days. For shipping destinations outside Europe, such as North America and Asia, the delivery time is 2-5 business days.

-You can find additional information about our Shipping Policy.

-To ensure your ultimate satisfaction, we are pleased to offer a 14-days return policy no questions asked.

-To be eligible for a return, your items must be returned unworn, unwashed, undamaged, unused, and with all original tags attached.

-Several types of goods are exempt from being returned. Products such as underwear, swimwear, and lingerie for hygienic reasons.

-You can find additional information about our Return Policy.

If you have questions, please contact us at info@qcvcollection.com.